FB
Twitter
Instagram
Yelp
You Tube
Read Nir B.'s review of Tech Pros on Yelp
In today's market place or business environment, it doesn't make sense to retain a full-time IT employee! Payroll can & will be reduced through strategic expenditure & by intelligent staff augmentation. With Tech Pros. your organizations onsite placement services allow us to work on a individual basis or successfully with your IT Staff as additional resources when needed. Perhaps vacations, holidays, or weekend support, or as a direct replacement when a company requires immediate action. Tech Pros has a decade of San Diego county experience & we are confident we are your solution.
Same day service & also within the hour are not out of the realm of Tech Pros. capabilities. Our models have emerged to fulfill the logistics need of the local San Diego business owners IT & TECH issues. Second, retailers can use us for a unique or any emergency situation. Give us a call & let us fix the issue.  Our on page platform, offers a fast & detailed specific way, that provides access to express communication channels with Tech Pros. Your existing issue(s) are imidiatley transmited service department. Someone will get to you within 20 minutes. For Emergency computer repair call us for a quote.
Tech Pros offers 20% off for first time new customers. Ask about what options for savings you have today!We highly suggest one would ask the competition the same?  Why should you pay for a job that is not commplete?  We stand by our work & our reputation.
At Tech Pros you can be assured that you are getting one of the best computer repair technicians to work on your PC.

We have qualified and, most importantly, experienced individuals available to take care of you and your PC repair problems.

Call Today!
Computer Repair San Diego Mobile IT Support San Diego
Note that I reviewed many more antivirus utilities than I could include in the chart of top products. If your favorite software isn't listed there, chances are I did review it. You can see all the relevant reviews on PCMag's antivirus software page. All the software listed in this feature are Windows antivirus apps. If you're a macOS user, don't despair, however; PCMag has a separate roundup dedicated solely to the best Mac antivirus software.
computer repair San Diego
Emergency Computer Repair San Diego
Computer Repair San Diego
LOCAL AREA NETWORKS            COMMERCIAL GRADE                ANTI-SPAM SOLUTIONS

Installation, configuration,              Performance, reliability, and         Affordable and effective strategies

and troubleshooting                      manageability                               ensures efficiency and productivity












LOCAL AREA NETWORKS SAN DIEGO - COMMERCIAL GRADE SAN DIEGO TECH SOLUTIONS

Installation, configuration,              Performance, reliability, and         Affordable and effective strategies for Computer Repair San Diego

and troubleshooting                      manageability                               ensures efficiency and productivity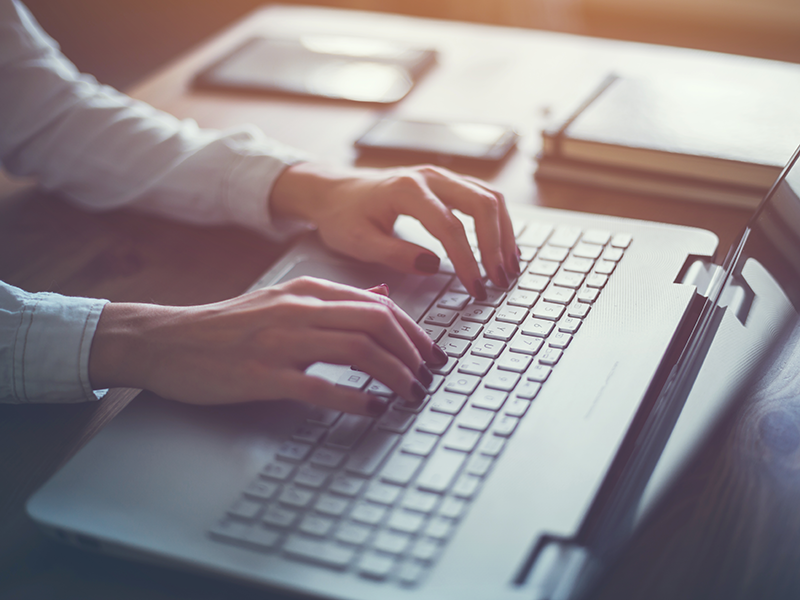 Read Charmaine S.'s review of Tech Pros on Yelp
Tech Pros San Diego Computer Repair
that have faithfully served San Diego for over a decade.

ON SITE SAN DIEGO TECH REPAIR
Once we have found the root of the problem, our technician will explain what is wrong and provide repair options, including cost and time estimates. If you choose to proceed, they will get started on your computer,
PC or laptop repair right away San Diego
. Customer satisfaction is a Tech Pros, top priority, which is why we offer a 100% guarantee on services performed. Tech Pros looks forward to working with our current clients along with creating a great relationship with new clients.
 Fortunately, antivirus tools protect against all kinds of malware, not just computer viruses. Check now to make sure all your computers are equipped with up-to-date antivirus protection. If not, don't worry. We've evaluated more than 40 antivirus tools to help you choose the one that's best for you. I did say antivirus, but in truth its unlikely youll get hit with an actual computer virus.
Malware these days is about making money, and theres no easy way to cash in on spreading a virus. Ransomware and data-stealing Trojans repair San Diego  are much more common, as are bots that let the bot-herder rent out your computer for nefarious purposes. Modern antivirus utilities handle Trojans, rootkits, spyware, adware, ransomware, and more.
Best in San Diego for Lenovo Laptop Repair!
My laptop was in horrible shape infected with a ton of viruses and our home computer was as slow as can be then Eric came to the rescue. He was extremely helpful knowledgeable, fair, fast and friendly. He managed to work on both computers; not wasting any time. He also fixed our internet connection; uninstalled Norton which I learned can be a pain to get rid of and other small glitches that we discovered. Now our computers are problem free and running faster than ever. Amazing deal for the money and genuinely the best in San Diego. TechPros are definitely true to their name. I would recommend their service to others in a heartbeat. Thanks Eric!

- elefante91902
Very very pleased
I decided to get into the Mac world - had some time (and money) on hand, so I purchased a new iMac. I had Geeksquad come out and hook everything up - pc, iMac, printer and kybd/mouse and data transfer. Everything worked for at first, then I couldn't get online with the pc, and not everything got. Called Geeksquad again. They transferred me from one person to another - until I was transferred to a person with very poor English so I hung up. Finally got an estimate ($350.00) - unacceptable. Fed up, I goggled for computer people in the area and from the first 10 on the list, I called the first four and left a message. Only one called me back - Tech Pros. He said he could be there in the afternoon. He came and fixed everything - $187.50. I was very pleased with his work and pleasant, enthusiastic altitude. (The other three computer companies all called me back - the next Monday morning.) A few days later my printer quit and I decided to buy another one. I called the same person from Tech Pros, and he came out the same day and put everything together in a network. I am very pleased with Tech Pros. They quickly responded, the same day I called, and rapidly solved my problems. I will certainly continue to rely Tech Pros for my computer problems.

P. Dan Cook,
PhD Carlsbad Pharmaceuticals, Inc.
pdancook @ hotmail.com
760-586-5009
Consistent top quality service
I have known and hired Eric for many years. I had used other providers for my home pc issues in the past with mixed success. But Eric has always provided top quality help with my home pc issues, and is a great source for new software/hardware/virus info. He just helped me eradicate a nasty virus after I unsuccessfully attempted to on my own. I have highly recommended Eric to my friend who now uses Eric for his personal pc needs.

- Racketman
This company is fantastic!!
In the middle of the night I managed to download a nasty virus. Panicked I was up at 5:30am, someone actually answered my call, walked me through a plan of action and set up an appointment for that day. In under 2 hours my computer was working like new!! The VERY NASTY virus gone without a trace. They even did a little work on my other laptop for me and now it is running so much faster. Very service oriented, they talk to you in layman terms. They really saved the day.

- kymwright
Tech pros
When my computers are not doing what I expect them to do, I want someone who is prompt, knowledgeable, efficient, and doesn't rip you off. I want someone who knows and understands my problems and frustrations with computers.
These guys are my guys!!

- LaCostaHomes
Reliable service
Consistent quality and ability to solve the issue quickly and for a reasonable fee. I've used your services in the past and you have helped me with my repair needs. I trust you.

- Karen Walker
WE CAN BE ON SITE, AT YOUR BUSINESS LOCATION OFTEN AS FAST AS AN HOUR.
COMMERCIAL GRADE

      -

Performance, Reliability, & Manageability
TECH PROS - SAN DIEGO, CALIFORNIA, Lenovo Computer Repair San Diego